The Pentacrest Museums welcome our campus and the greater community to experience history and science in new and diverse ways. Use this page to explore our offerings and schedule your visit.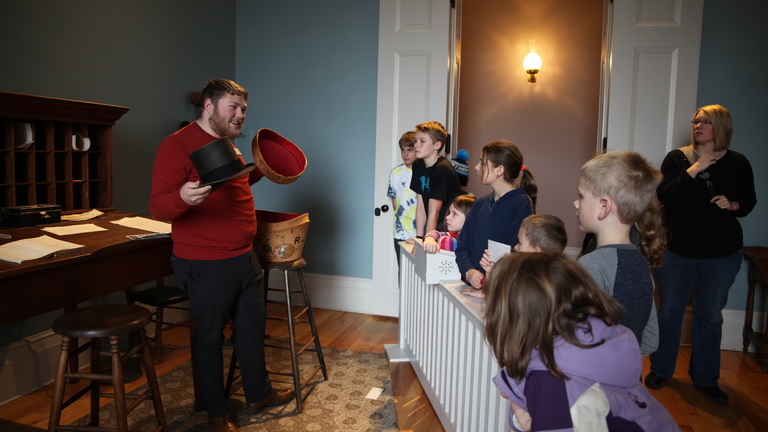 Featuring history of our national historic landmark which served as Iowa's first state capitol from 1846-1857 and the University of Iowa's founding building.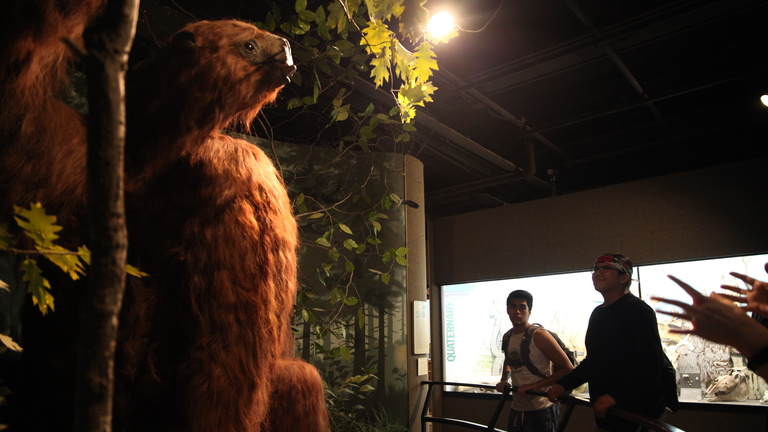 A 500-million-year adventure through Iowa's geological, cultural and ecological history, featuring Rusty the Giant Sloth and so much more.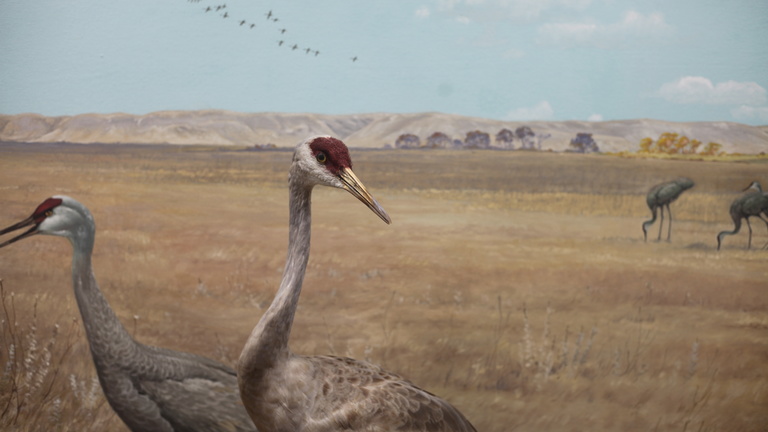 Features exhibits on all aspects of bird life, ecology, and evolution, from courtship to eggs, nesting and parenting, to feeding and flight.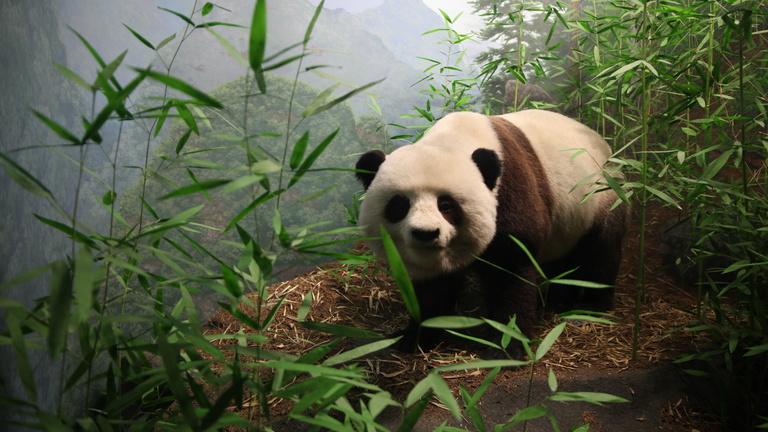 Explore the rich diversity of mammals great and small, from a complete skeleton of a 47-foot Atlantic right whale to the smallest mouse. 
Self-guided Visits
All guests are welcome to explore the museums independently. Embark on a self-paced journey through galleries at the Old Capitol Museum or the Museum of Natural History using exhibition panels as your guide. Museum maps and gallery exploration activities are available at the front desks.  
In-person Guided Tours
Get a fresh look at museum exhibits and collections by joining us on an informative and engaging exploration with one of our Gallery Guides. Discover aspects of Iowa's 500-million-year history and dive into our collections at the Museum of Natural History and/or the Old Capitol Museum.
Guided Virtual Tours
We've virtually adapted our galleries to offer the full tour experience in a whole new way. This option covers the same material as our in-person tours, featuring live interaction with a Gallery Guide, bringing our museums to the comfort of your own home or classroom. Let us bring history to you.
Which tour is right for you?