Monday, December 13, 2021
Second year Art History & Anthropology student Erin Netolicky is busy with her double major and Museum Studies Certificate work, but that didn't keep her from signing up to volunteer with our Collections Department while also working as a docent in our galleries this semester. Over the summer, she completed her internship with the Museum of Natural History's Collections Department, which led to her employment with our Visitor Services team, and this semester she kept up with a weekly volunteer appointment in Collections, working to reorganize museum mammal specimens in the vault. 
"I go case by case, shelf by shelf, searching for specimens digitally to find their Mammal ID number in the computer and then I compare that number with the actual specimen's placement in the cases," Netolicky told us. 
While she works, trays of preserved bats sit beside her for digital comparison, some smaller than a spool of thread.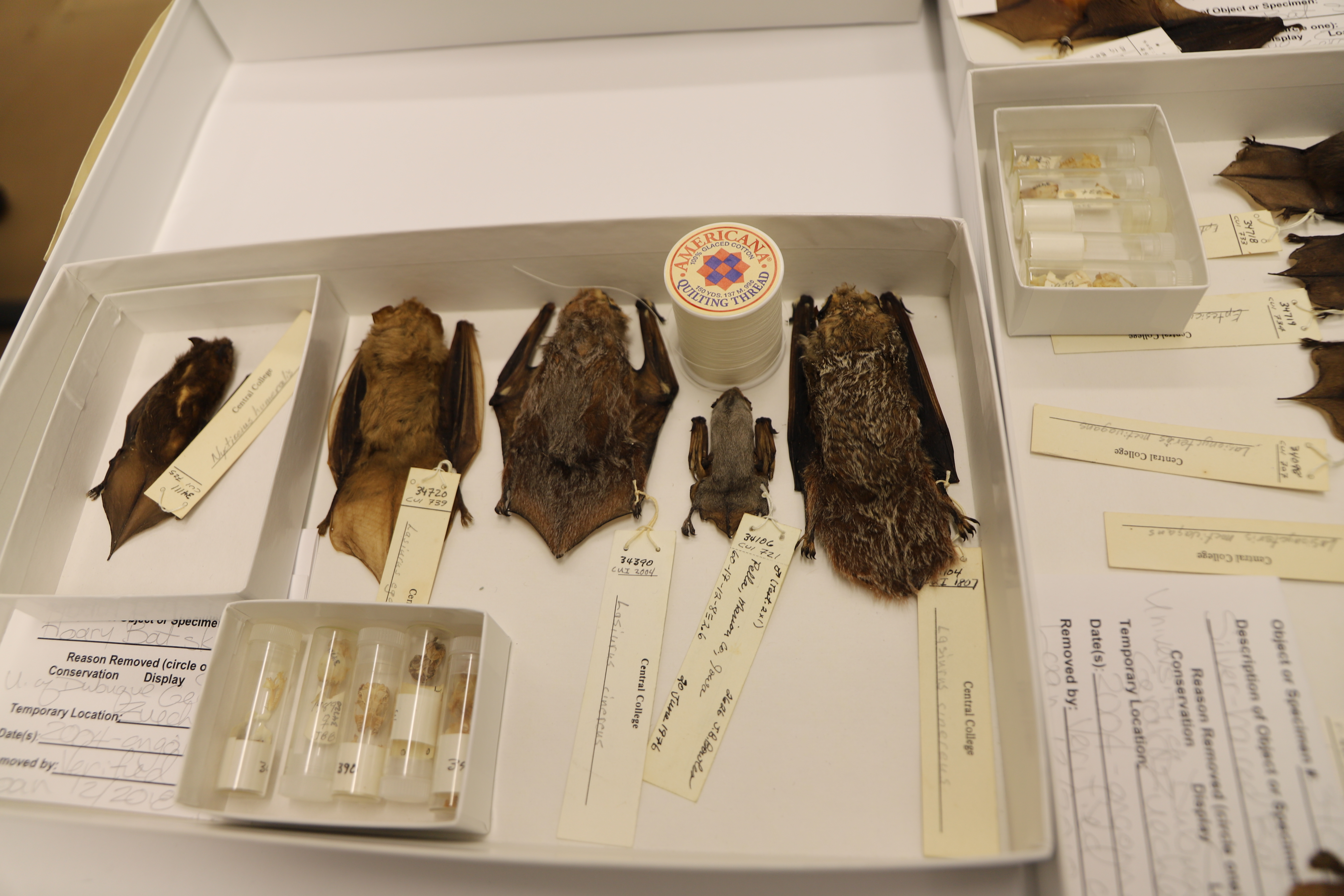 Director of Research Collections Cindy Opitz noted that Erin's work is part of a larger project to rehouse the mammal collection in new cabinets funded by the State Historical Society of Iowa's Historic Resource Development Program. "Grant-funded projects enable the museum to protect collections in modern storage equipment and give students opportunities to practice important, hands-on skills they'll use in their careers."