Monday, September 20, 2021
The Department of Radiology at University of Iowa Health Care along with University of Iowa Health Care Information Systems (HCIS) teamed up with the Museum of Natural History (UIMNH) to help conservators learn more about the methods used to prepare a historic Zebra specimen on display in Mammal Hall. Using the latest technology to provide comprehensive diagnostic imaging, the Radiology team took X-rays while the Museum team analyzed. HCIS joined in the collaboration to help transport the technology across the river.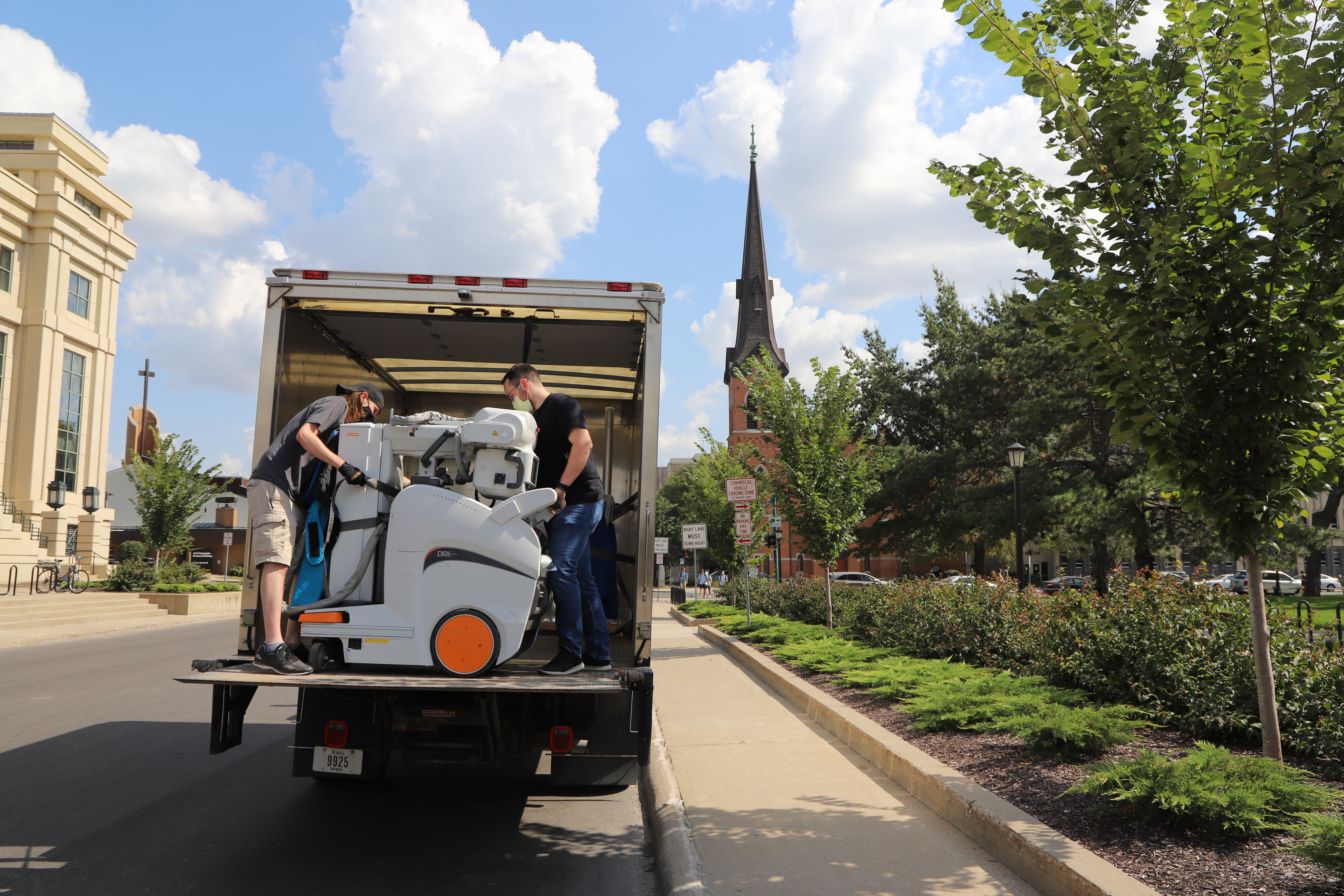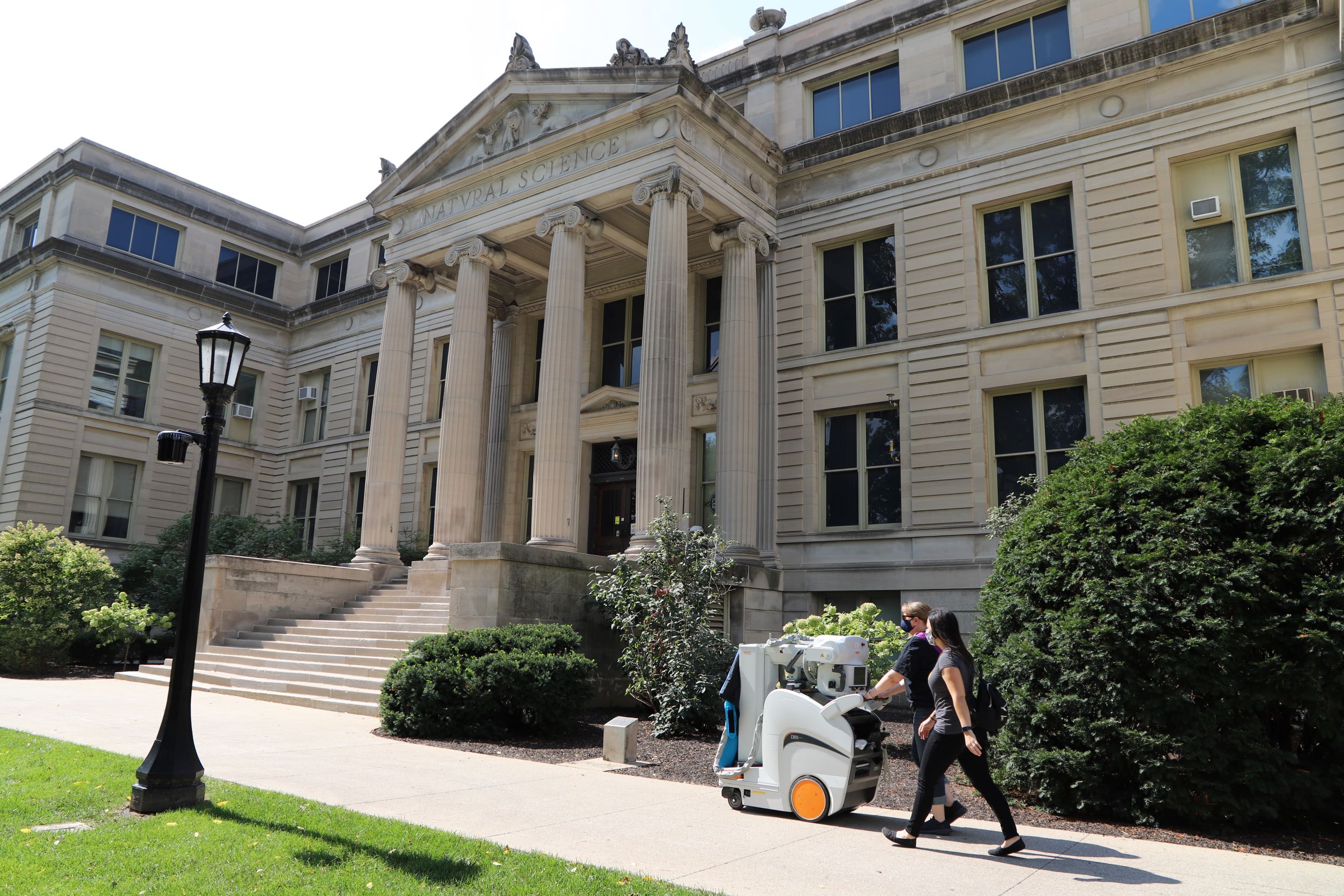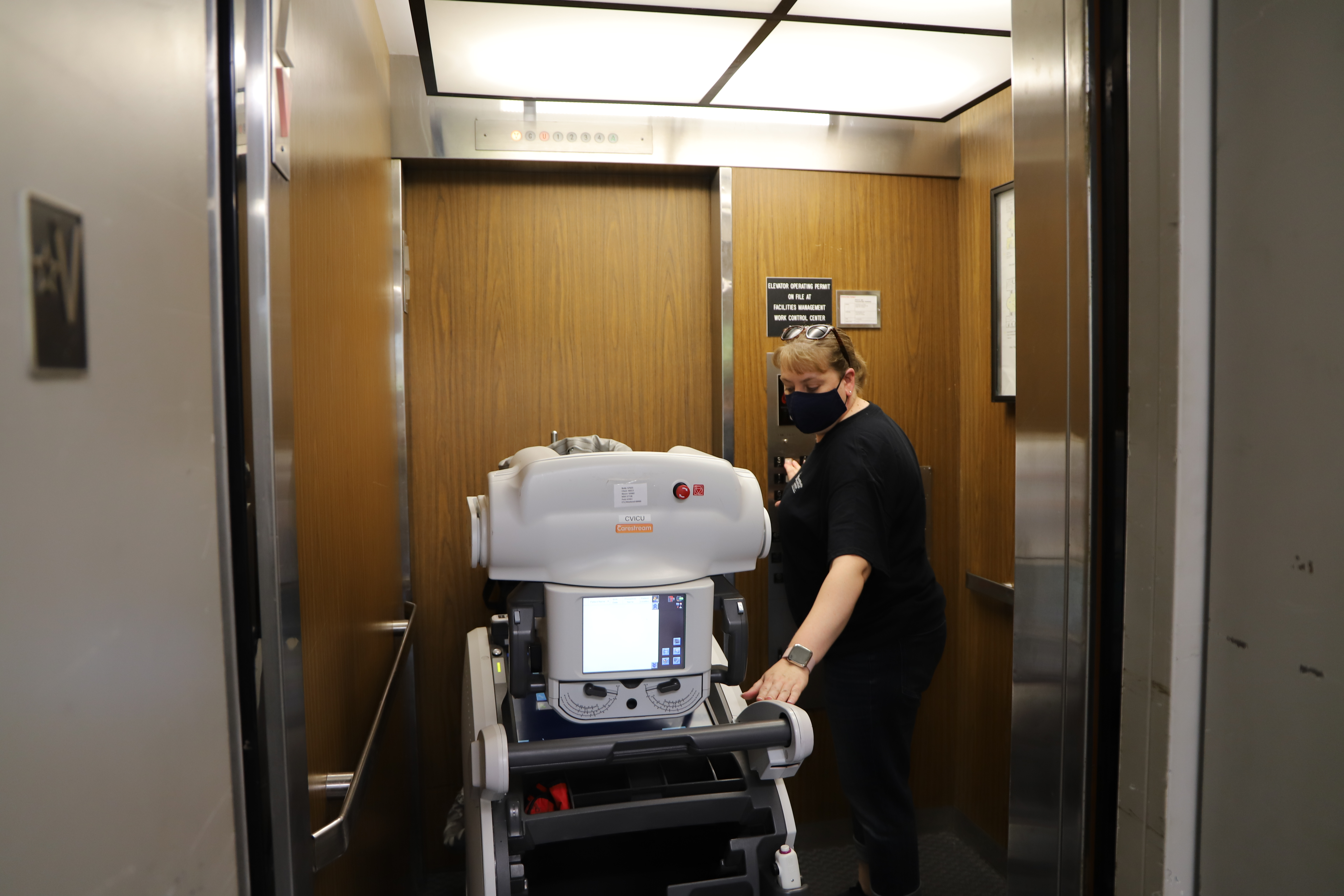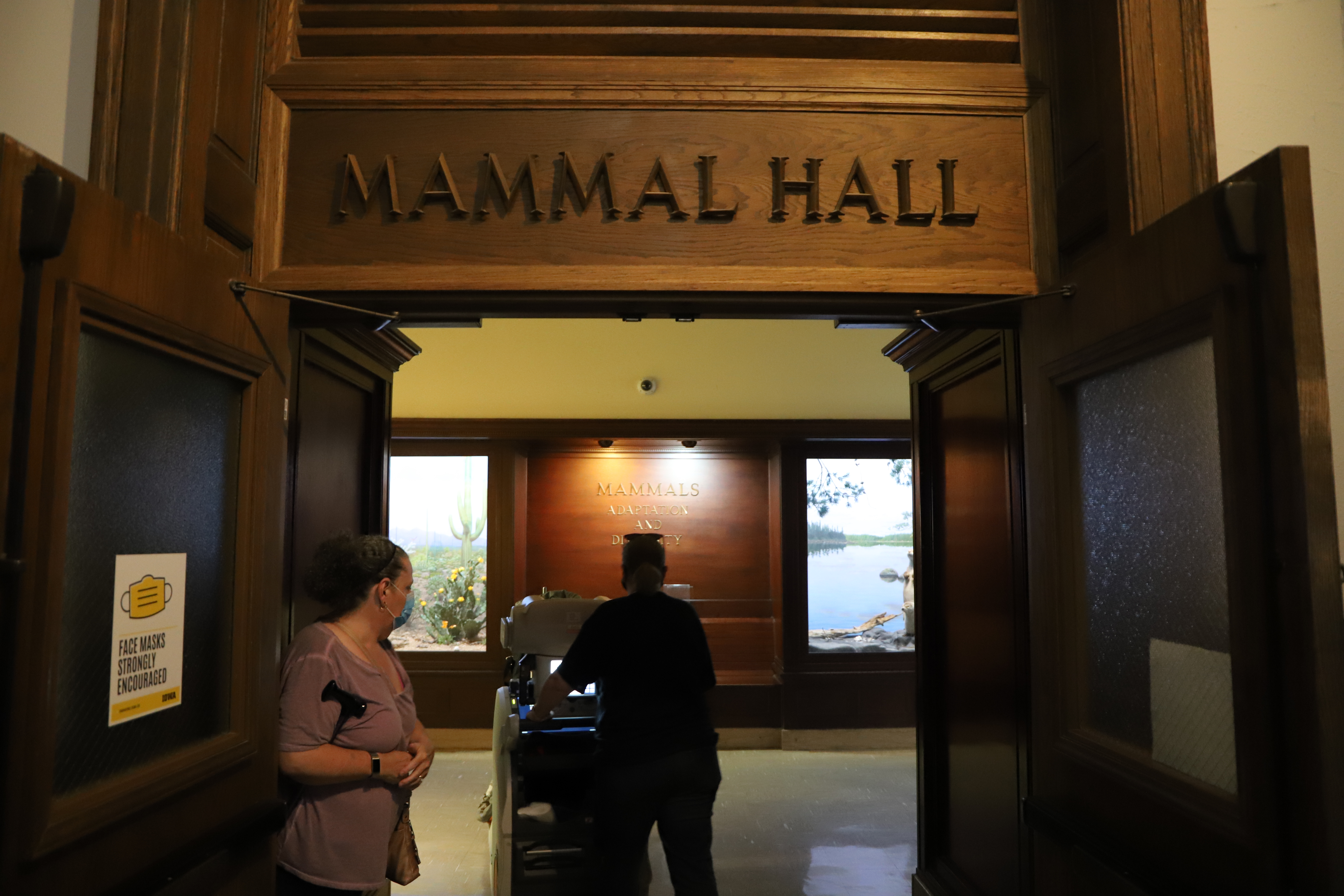 The Zebra, acquired in 1931 from the Field Museum, will undergo conservation this winter to address degradation from light and other environmental factors over time. Ms. Lisa Goldberg, of Goldberg Preservation Services, has been contracted by UIMNH for the project.
During the imaging session, Goldberg Zoomed in via the Museum's director, Liz Crooks, to review digital images as they developed instantaneously, displaying on the machine in the gallery. "This is a perk of using this particular equipment," Janet Roe, Technical Director of Diagnostic Radiology shared, "It is portable, wireless, and can provide images as technicians are right in the room with a patient and doctor to review together." The imaging machine used is called Carestream DRX Revolution, and a new one costs nearly $250,000.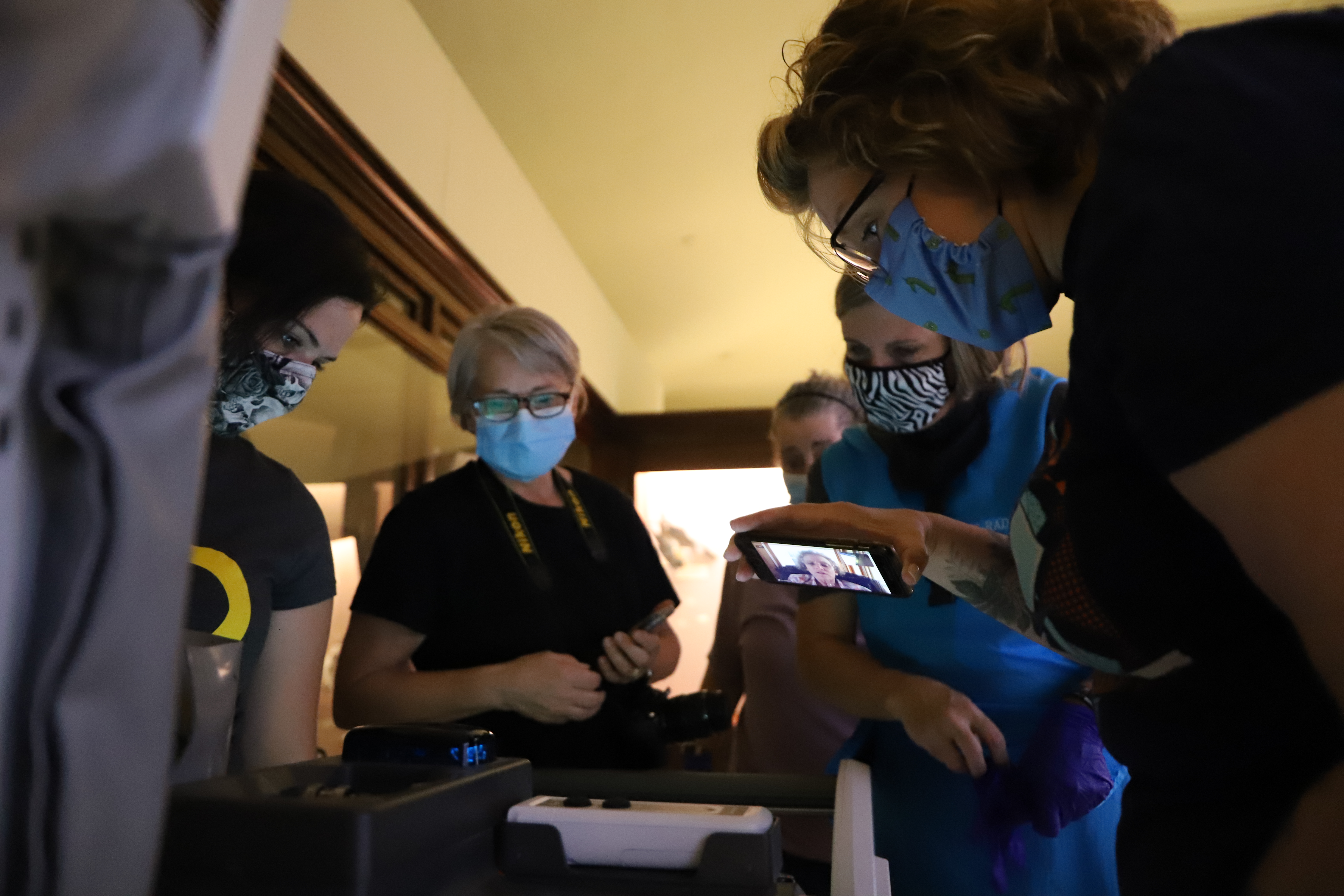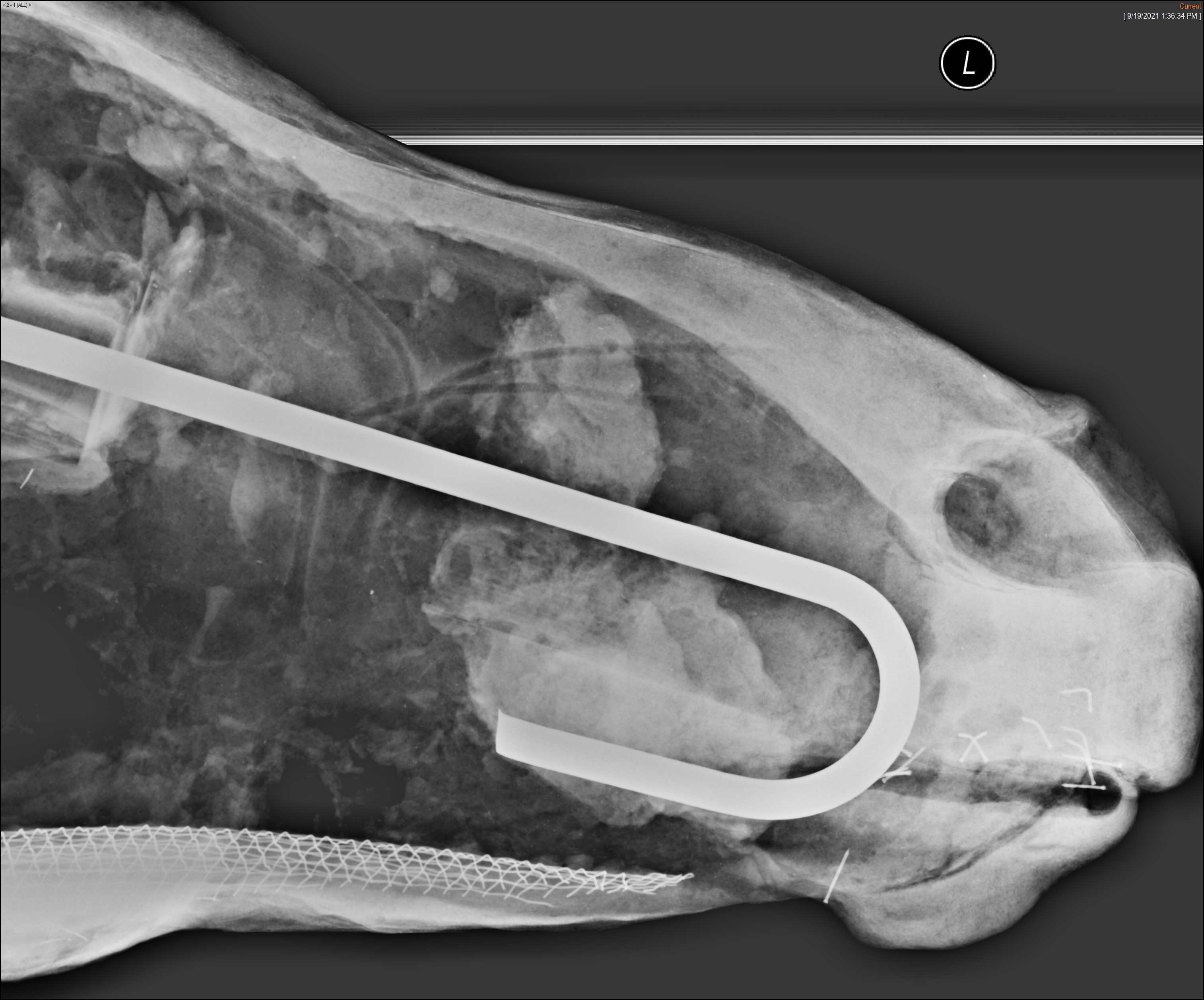 "This was not a tough effort to support," Department of Radiology Chair Colin Derdeyn, MD, FACR said, "Imaging a specimen at our campus Museum sounded like a great opportunity to collaborate across the river and to provide expertise where it was needed." He added, "The moving parts of this effort were navigated and orchestrated by Janet Roe. I was just a cheerleader."
The Zebra was originally collected by Rowland Ward in 1896 and was later mounted by Carl Akeley who used the now famous Akeley Method of taxidermy. Akeley was working at the Field Museum at the time of acquisition and mounting. It was displayed for some time there, in Hall 22 of African Mammals, until it was sold to the University of Iowa Museum of Natural History. Upon arrival to UIMNH in the 30s, Homer Dill made changes to the specimen's ears so it could fit inside the designated case in Mammal Hall.
UIMNH Director of Research Collections Cindy Opitz said, "Akeley is considered to be the father of modern taxidermy, who revolutionized museum mounting and display methods and inspired further innovations by our own historic UIMNH taxidermist Homer Dill, and countless others. We are proud to have this historic Akeley mount, and it was amazing to be able to peek inside. These images will inform the conservation process and be of interest to others in the field. We can't wait for the conservation work to reverse the damages the zebra has suffered over time."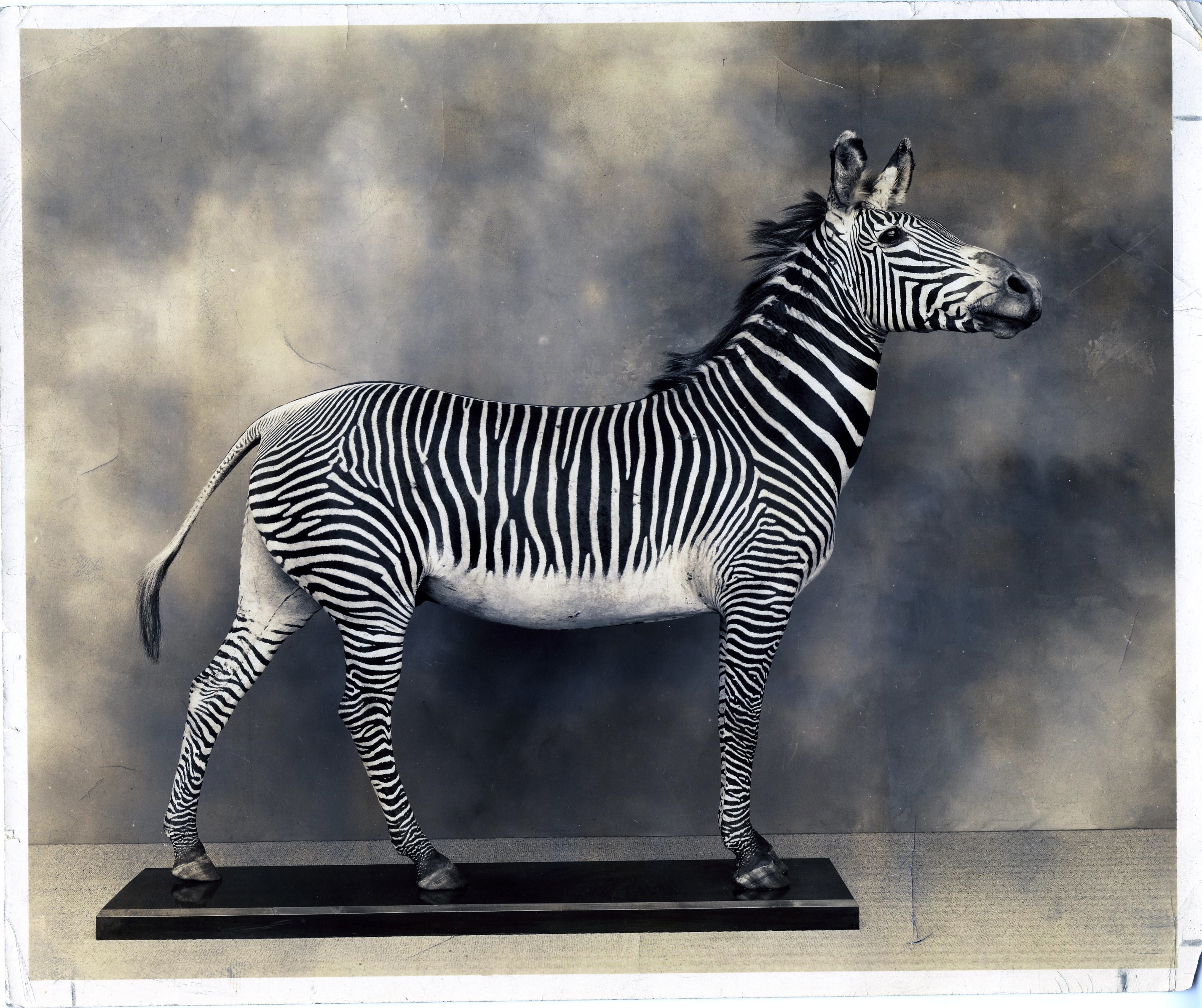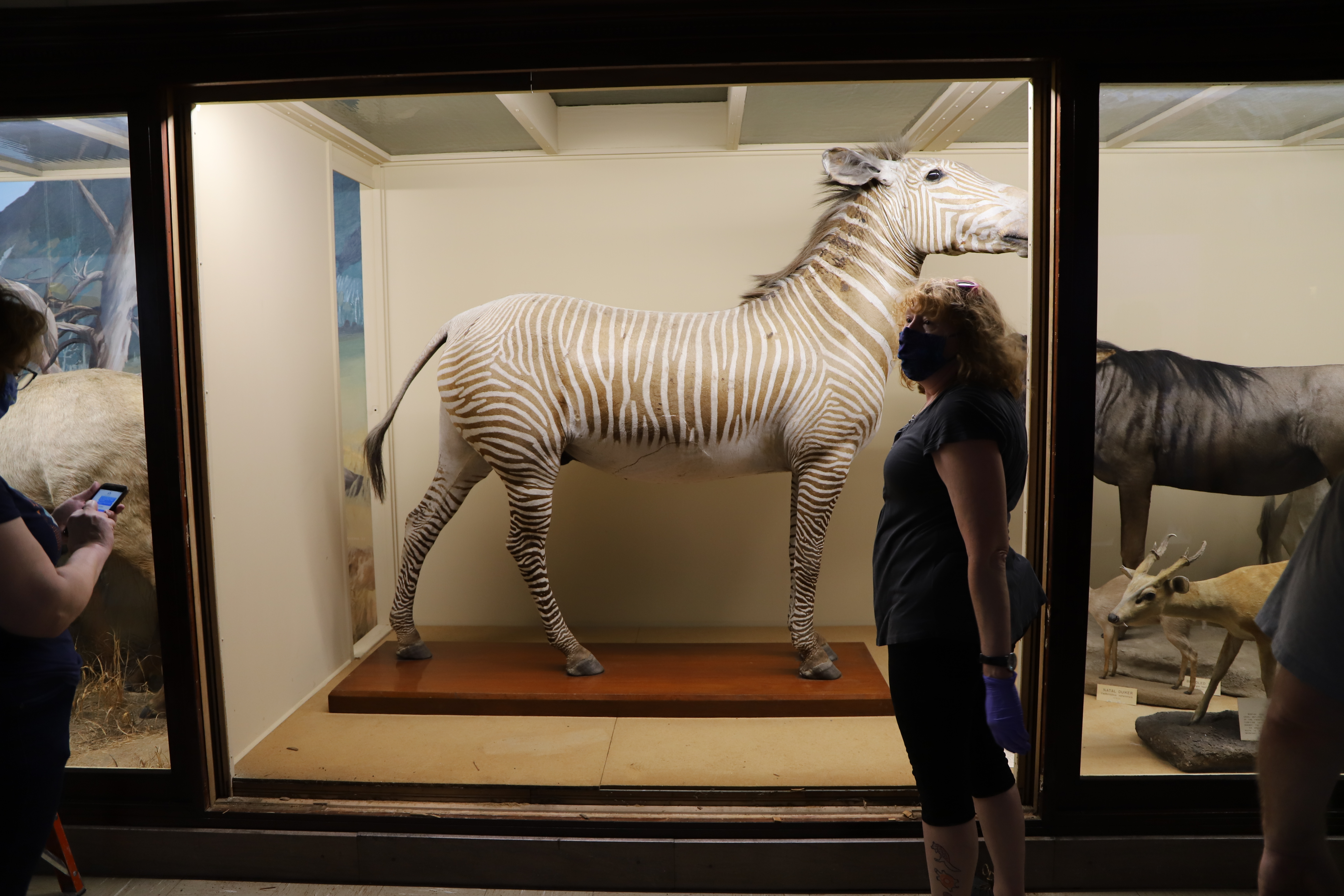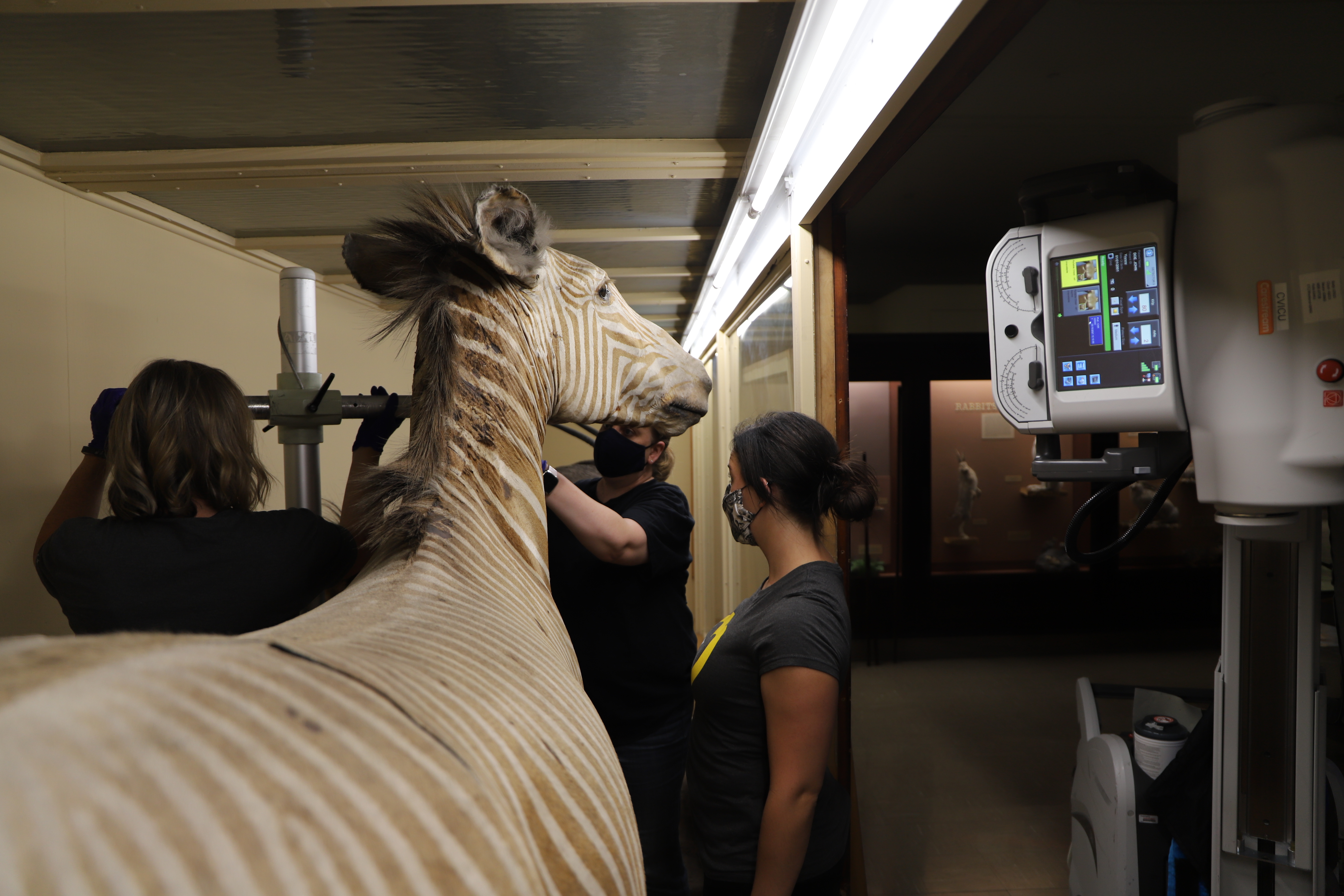 Much gratitude to Radiology Technical Director Janet Roe is in order, along with thanks to many who joined in the effort. The Department of Radiology was accompanied by Manager Kelli Zimmerman (appropriately pictured in her Zebra mask), Engineer Matt Thorsteinson, and Technologists Rebecca Egbert and Alicia Waite. The mission could not have happened without the help of HCIS, who sent Mike Haxton with the truck. The Museum of Natural History hosted, with help from Exhibits Preparator Byron Preston, Director of Research Collections Cindy Opitz, Collections Assistant Elizabeth Fouts, and Director Liz Crooks, who held her cell phone so conservators Lisa Goldberg and Ronald Harvey could attend and comment from afar.
Pentacrest Museums Director Liz Crooks said, "It is a tremendous honor to see University of Iowa staff of such varied backgrounds use their expertise for a common goal. A successful interdepartmental collaboration for a project of this magnitude, on a weekend no less, is a testament to our shared institutional values and commitment to science. We are grateful to our colleagues."